What We Do
U.S.VETS Career Network is a privately funded non-profit organization. Our mission: To connect recent graduates and professional veteran job seekers to lasting careers they love.
We do this by:
Building Relationships
Preparing Vets for Employment
Providing Support
Approximately 67 percent of our career placements are in STEM fields (Science, Technology, Engineering, Math). Examples of jobs we place veterans in include:
Entry-level manufacturing engineering

Information technology

Healthcare

Project management

Supply chain management

Education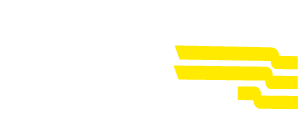 The Veterans Career Network is a program of U.S.VETS, the largest veteran- focused nonprofit 501(c)(3) in the United States. The Veterans Career Network was established in 2012 through grants from Call of Duty Endowment, The Carl & Roberta Deutsch Foundation, United Way and The California Wellness Foundation, and is the recipient of the Call of Duty Endowment's Seal of Distinction and the National Guard's Above and Beyond award.
---
Services
Career development
Resume building
Interview prep
Networking/Employer engagement
What We Provide (at no cost to the veteran):
Cover application fees
Cover certification/training fees
Cover licensure/exam fees
Provide financial support for on-the-job tools, supplies, and uniforms
Top Employer Sponsors
U.S.VETS has offices in Los Angeles, Arizona, Hawaii, Texas and Washington, D.C. Please contact the office nearest you for more information on services in your area.
Previous Slide
Next Slide
Veterans Helping Veterans
---
Veterans who work with U.S.VETS Career Network collaborate with a team who understands their unique challenges and opportunities. Many of our staff members are former service members themselves or family members of service members.
Team
Robert K. Stohr, M.S., L.M.F.T.

Executive Director

Robert K. Stohr, M.S., L.M.F.T.

Executive Director

What He Does

Robert oversees programs and operations at U.S.VETS at Patriotic Hall in downtown Los Angeles. He oversees three programs covering employment, housing and mental health resources.

More About His Work With Veterans

Robert is active in bringing information on suicide prevention to the veteran community. Previously, he was division director for the Suicide Prevention Center of Los Angeles at Didi Hirsch Mental Health Services. He managed the operation of The Suicide Prevention Hotline, which covered an area of over 11 million people and took over 70,000 calls a year. He also supervised education, outreach and training in suicide prevention, coordinated efforts with the Mayor's Crisis Response team, trained FBI and SWAT teams on crisis negotiation for suicide prevention, and presented at national conferences on a manual that he co-authored about working with suicide attempt survivors. Robert also brings his expertise as a licensed Marriage, Family, and Child Therapist with 25 years of experience to his work.

Education

Bachelor's degree in psychology, University of Minnesota
Master's degree in educational psychology, California State University.
Tera Calhoun (Phoenix, AZ)

Veteran Talent Specialist

Tera Calhoun (Phoenix, AZ)

Veteran Talent Specialist

What She Does:

Based in Phoenix, Tera's mission is to bridge the gap between the veteran's military service and the civilian workforce. Tera specializes in personal branding and Veteran Hiring Initiatives, teaching the veteran to focus on core values and marketable skills, education and training exemplified during their service to promote their branding strategy. During employer engagement, Tera directs the attention to veteran Hiring Initiatives and the importance of providing a challenging and rewarding career path that allows the veteran to thrive within their organization, promoting veteran specific recruiting strategies, interviewing questions, on-boarding techniques, mentorship programs and community engagement and volunteering opportunities.

More about her work with veterans:

Driven by her passion to serve veterans, Tera has committed the past six years to working with U.S.VETS. She has served as part of the Workforce Development team overseeing the Department of Labor's HVRP grant, being recognized as one of the top performing teams and earning the Veterans Service award in recognition for her outstanding service. She has been awarded for her performance as a Business Development Associate with the CDI program, and to date has placed over 600 veterans into employment. Tera has served on Mayor Greg Stanton's H.E.R.O hiring event committee, is an active participant on Congressman Ruben Gallegos veterans advisory council, and has active partnerships with AZ Coalition for Military Families, ESGR, AZ Department of Labor, AZ Department of Veteran Services, AZ at Work and Networking Employers Training Professionals Association.

Experience:

Tera brings over 15 years of experience in Human Resources, Career and Business Development to the CDI team. Tera has leveraged her experience in Human Resources to coach, mentor, and develop career strategies for the veterans she serves. She has cultivated partnerships with Fortune 500 companies to include Go Daddy, Quicken Loans, American Express, Insight Global and Microsoft.

Alex Savage (Los Angeles, CA)

Veteran Talent Specialist

Alex Savage (Los Angeles, CA)

Veteran Talent Specialist

What She Does:

As a Veteran Talent Specialist, Alex aims to bridge the gap between veterans' military service and the civilian workforce. Alex works directly with veterans to understand their short and long-term goals, and assists them in achieving these goals by helping them prepare for interviews, enhance their resume, and get connected with employers, job opportunities, and supplemental services.

More about her work with veterans:

Although not a veteran herself, Alex has always been passionate about working with military service members and veterans. She started out with U.S.VETS on the Women Vets on Point team, and continues building and maintaining relevant employer and community partnerships to benefit the veterans she serves with direct connections to their desired field.

Experience:

A previous alumna of CSULB (BA), Alex graduated from USC with a Master of Social Work with a military specialization. Alex worked with U.S.VETS' Women Vets on Point program, focused on assisting women who served. She also previously worked with USC's Master of Business for Veterans program under the Career Development Program, where she learned valuable insights to improve veterans' resumes, networking and interview skills.

Eboni Adams (Washington, DC)

Veteran Talent Specialist

Eboni Adams (Washington, DC)

Veteran Talent Specialist

What She Does:

As the Washington, DC and East Coast Area's Veteran Talent Specialist, Eboni takes pride in serving those who have served. Eboni facilitates services and partnerships to help Veteran's find and maintain successful employment. She is an advocate on behalf of Veterans, helping to build relationships of integrity and respect within the community. Eboni effectively manages multiple, high priority projects and strives to provide exemplary customer service to ensure that Veteran families receive the best employment support to succeed in the civilian workforce.

More about her work with Veterans:

Having many Veteran's in her family, Eboni has always been motivated to help those who have served and fought for the United States. Although new to the Career Development Initiative Program, she is already going beyond the "call of duty" to bridge the gap between employers and Veterans. She provides support with formatting resumes, submitting applications, interview prep, transportations support, travel training and any other limitation that Veterans are faced with when seeking employment.

Experience:

As an Alumna of Tougaloo College (Jackson, MS) and Belhaven University, Eboni has a Bachelors in Sociology/Social Services. She brings 10+years' experience working directly with Department of Rehabilitation to secure financial help and provide vocational assistance with job advancement opportunities for all diversities. She is a native of Mississippi and understands the importance of southern hospitality. She uses her kindness as an advantage to build positive relationships with those who choose to seek supports from the CDI Program of the U.S. VETS.
Register with U.S.VETS Career Network
Put all our resources to work for you in your job hunt! Please fill out this form to register to work with our team. Then, after completing the form, you will be able to search the career database.