What We Do
U.S.VETS Career Network connects recent graduates and professional veteran job seekers to lasting careers they love.
We do this by:
Building Relationships
Preparing Vets for Employment
Providing Support
Approximately 67 percent of our career placements are in STEM fields (Science, Technology, Engineering, Math). Examples of jobs we place veterans in include:
Entry-level manufacturing engineering

Information technology

Health care

Project management

Supply chain management

Education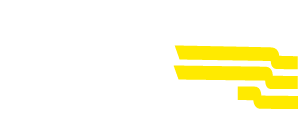 The Veterans Career Network is a program of U.S.VETS, the largest veteran- focused nonprofit 501(c)(3) in the United States. The Veterans Career Network was established in 2012 through grants from Call of Duty Endowment, The Carl & Roberta Deutsch Foundation, United Way and The California Wellness Foundation, and is the recipient of the Call of Duty Endowment's Seal of Distinction and the National Guard's Above and Beyond award.
---
Services
Career development
Resume building
Interview prep
Networking/Employer engagement
What We Provide (at no cost to the veteran):
Cover application fees
Cover certification/training fees
Cover licensure/exam fees
Provide financial support for on-the-job tools, supplies, and uniforms
Top Employee Sponsors
U.S.VETS has offices in Los Angeles, Riverside, Arizona, Hawaii, Texas, Washington, D.C, and Las Vegas. Please contact the office nearest you for more information on services in your area.
Previous Slide
Next Slide
Veterans Helping Veterans
---
Veterans who work with U.S.VETS Career Network collaborate with a team who understands their unique challenges and opportunities. Many of our staff members are former service members themselves or family members of service members.
Team
Robert K. Stohr, M.S., L.M.F.T.

Executive Director

Robert K. Stohr, M.S., L.M.F.T.

Executive Director

What He Does

Robert oversees programs and operations at U.S.VETS at Patriotic Hall in downtown Los Angeles. He oversees three programs covering employment, housing and mental health resources.

More About His Work With Veterans

Robert is active in bringing information on suicide prevention to the veteran community. Previously, he was division director for the Suicide Prevention Center of Los Angeles at Didi Hirsch Mental Health Services. He managed the operation of The Suicide Prevention Hotline, which covered an area of over 11 million people and took over 70,000 calls a year. He also supervised education, outreach and training in suicide prevention, coordinated efforts with the Mayor's Crisis Response team, trained FBI and SWAT teams on crisis negotiation for suicide prevention, and presented at national conferences on a manual that he co-authored about working with suicide attempt survivors. Robert also brings his expertise as a licensed Marriage, Family, and Child Therapist with 25 years of experience to his work.

Education

Bachelor's degree in psychology, University of Minnesota
Master's degree in educational psychology, California State University.
Register with U.S.VETS Career Network
Put all our resources to work for you in your job hunt! Please fill out this form to register to work with our team. Then, after completing the form, you will be able to search the career database .